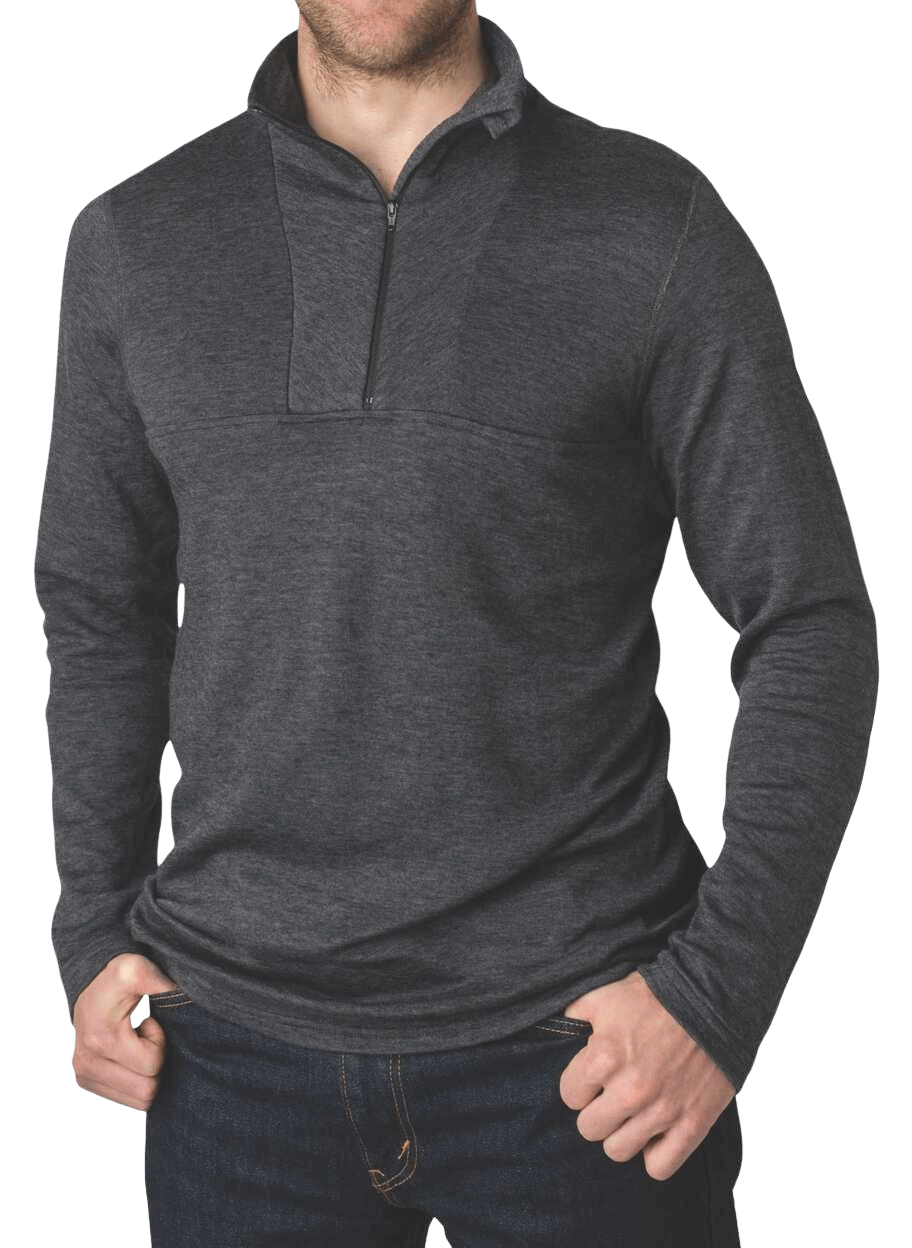 Men's Heritage Merino Two-Layer 1/4 Zip
Sale price

$72.00 USD
Regular price
(/)
---
---
Our 2 layer zip mock neck features an all time favourite blend of Merino wool. The 2 layer fabric is a unique jersey knit that offers you the ultimate in warmth and comfort.


The inner layer is a blend of 50% cotton and 50% polyester for absorbency and softness next to the skin.

The outer layer is a blend of 50% merino wool and 50% polyester that offers you warmth and strength.

The space between layers acts as an insulating layer trapping warm air from your body. The combination gives you one of the warmest garments you can put on next to your skin. This winter shirt has an anti-microbial treatment for added performance.

Made in Canada 🇨🇦

---
Wool is one of the oldest fibre types used here at Stanfield's and one that has certainly proven it can stand the test of time.

To get the longest and most vibrant life out of your wool garments there are some additional steps to add to your normal laundry routine.

In general, we recommend washing in cold water (30°C), laying flat to dry and to reshape the layer(s). This will allow the fibres to recover to their original shape and bring out the best of the natural resilience and spring of wool. Do not bleach your wool.

Once your wool is completely dry, it can be aired out inside or outside for a fresh new start. We recommend gently folding and storing your knitted wool garments in drawers as a best practice.

Your wool can be machine dried but does run the risk of shrinking if done. We always recommend laying flat to dry whenever possible. If you choose to iron your wool, always do it at a low temperature (never exceeding 110°C). For professional dry-cleaning, dry-clean, normal cycle, any cycle other than trichloroethylene.

But what about moths? If you are storing your wool long-term and not using regularly or storing in your daily-use closet, there are precautionary steps you can take to best store your garments. Food stains and body oils can attract moths. Before long-term storage, ensure your garment is clean and always store in airtight bags or containers. You may also choose to apply a moth repellent to your garments but remember not to place them directly on the garment.
FREE SHIPPING

We offer free shipping on all orders over $75 to Canada and the United States.

We also offer international shipping to the UK, Europe, Australia and New Zealand. If you do not see your country listed please contact customer service at customerservice@stanfields.com

SATISFACTION GUARANTEE

If you are not 100% happy with your Stanfield's purchase, we will give you a full refund on your purchase price.
Pre-dating Confederation, Stanfield's was founded in 1856 by Charles Stanfield and blossomed during the Klondike Gold Rush as the premier manufacturer able to keep the gold panners warm and dry during the harsh Canadian winter climate.

Our commitment to quality, craftsmanship and to Canada is unwavering and continues to drive Stanfield's into tomorrow through innovation, dedication and pride in being Canada's brand. Yesterday's story built for tomorrow.
Choose options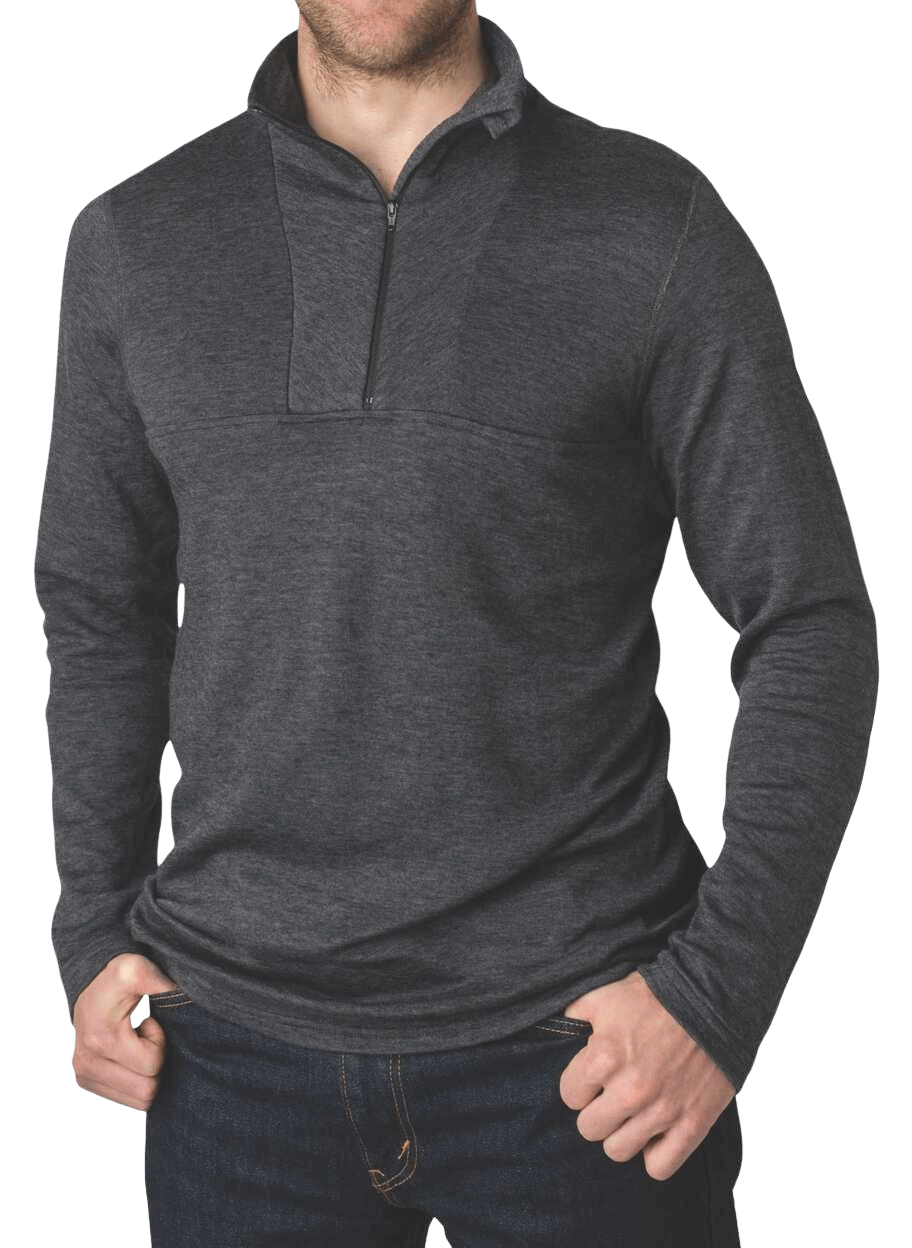 OUR STORY
Charles E. Stanfield had no idea when he immigrated to Canada in 1855 that he would found the firm would become recognized as Canada's leading manufacturer of men's underwear.