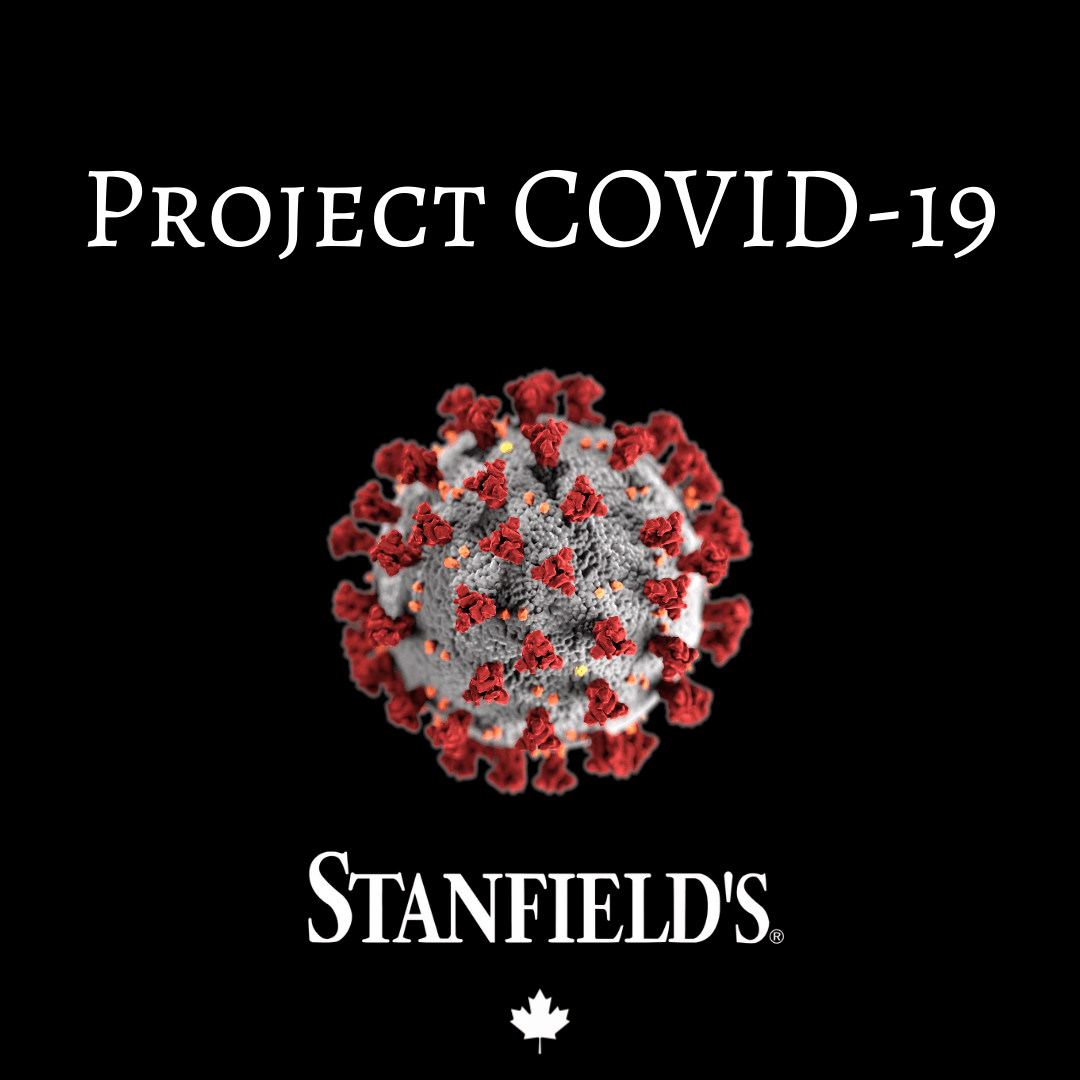 COVID-19 Response & Update
After ongoing internal efforts to keep our 250+ employees safe and protected from the COVIC-19 virus, on March 16, 2020 under the recommendation of Public Health Authorities, our manufacturing facility in Truro, NS, Canada was closed due to the COVID-19 health pandemic. As a family business, we are concerned for the health and safety of our employees, their families and our communities and are asking everyone to comply with isolation and social distancing protocols as outlined and recommended by government and health officials.
Our President & CEO, Jon Stanfield, has been in constant communication with Provincial and Federal Government leaders to ensure our full support and resources were made available to help pivot and supply healthcare providers and first responders across Canada with the essential personal protective equipment (PPE) that they need to safely do their jobs. We want to continue to support all essential workers across industries and thank them for their tireless work during these unprecedented times. 
More updates to come...